Almond Scrub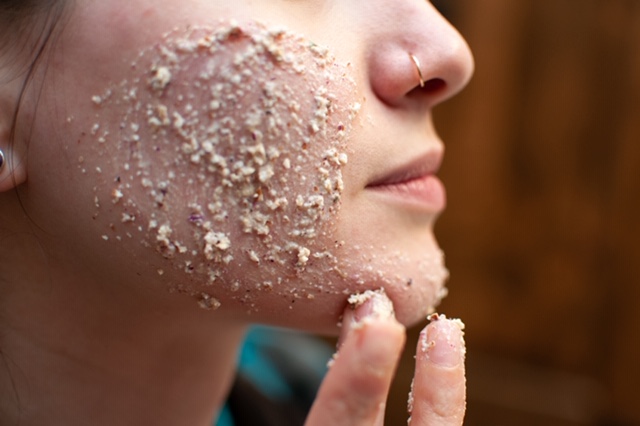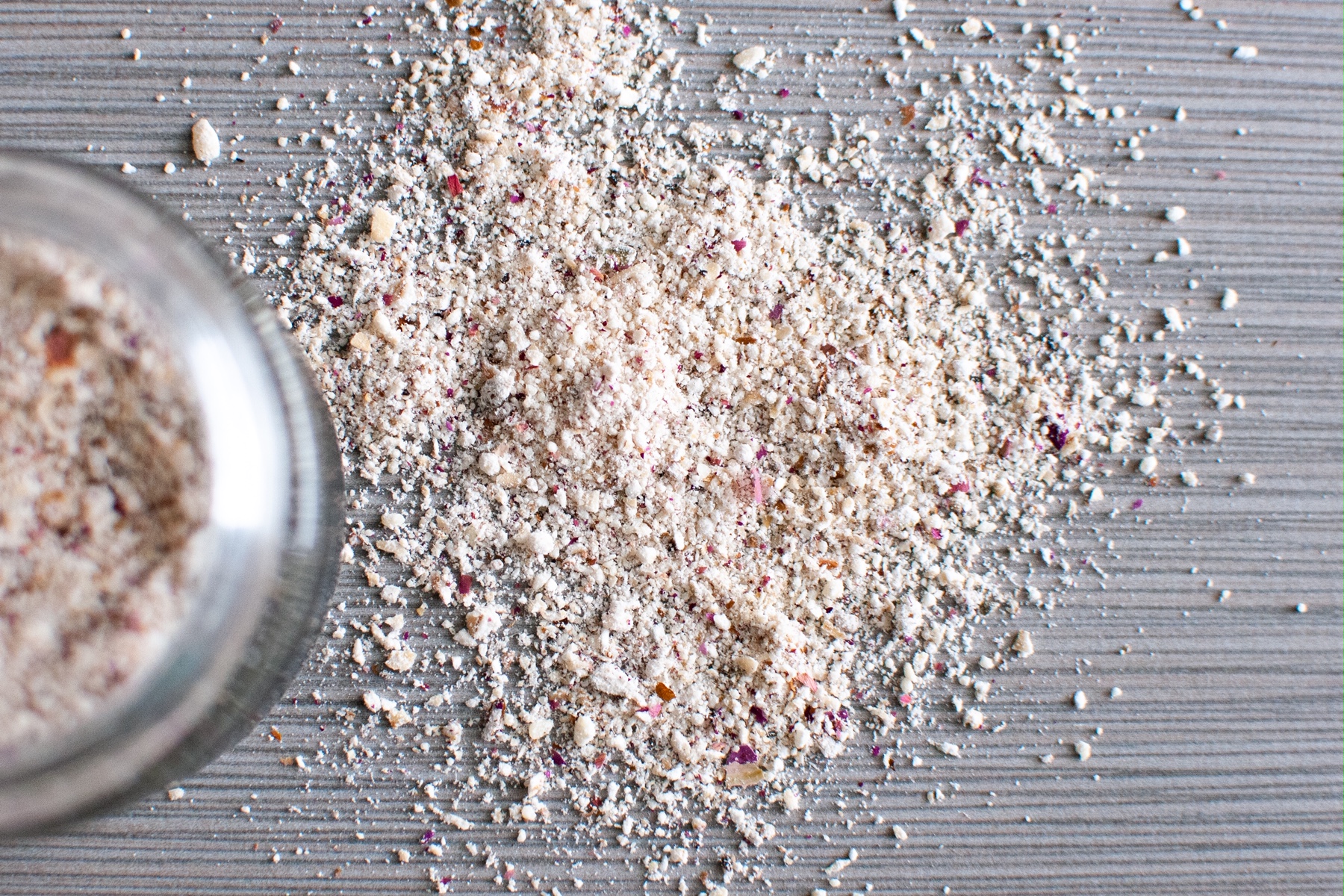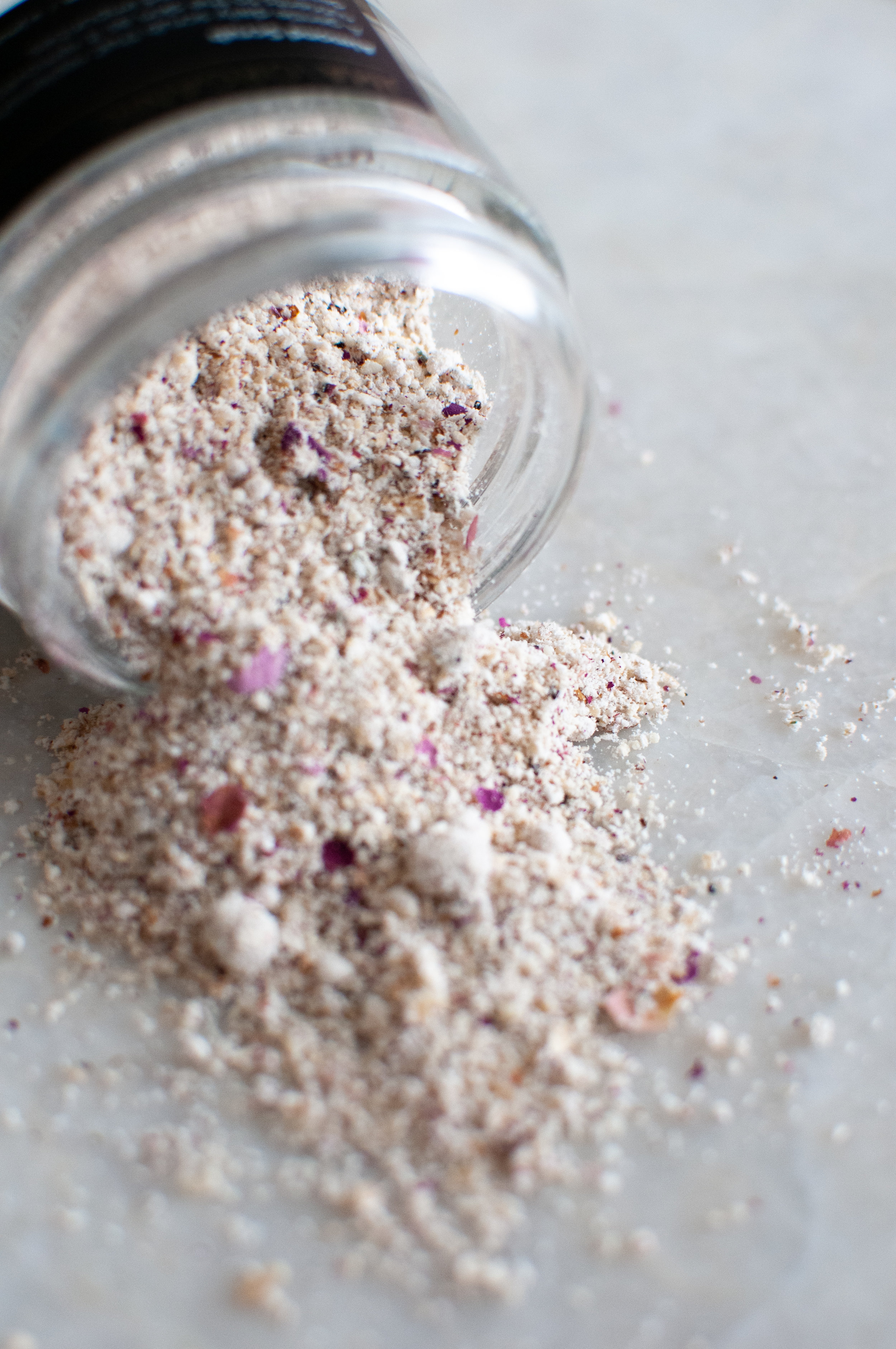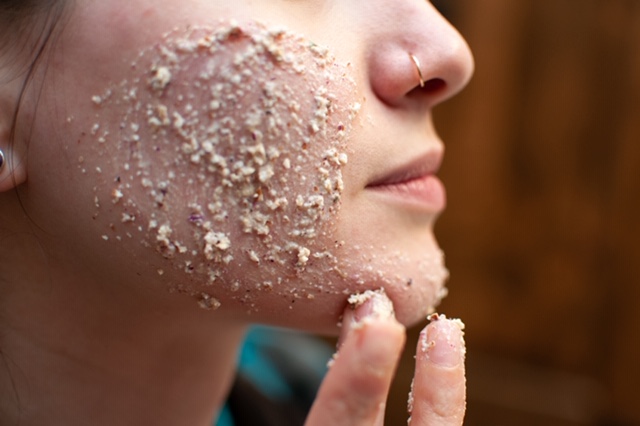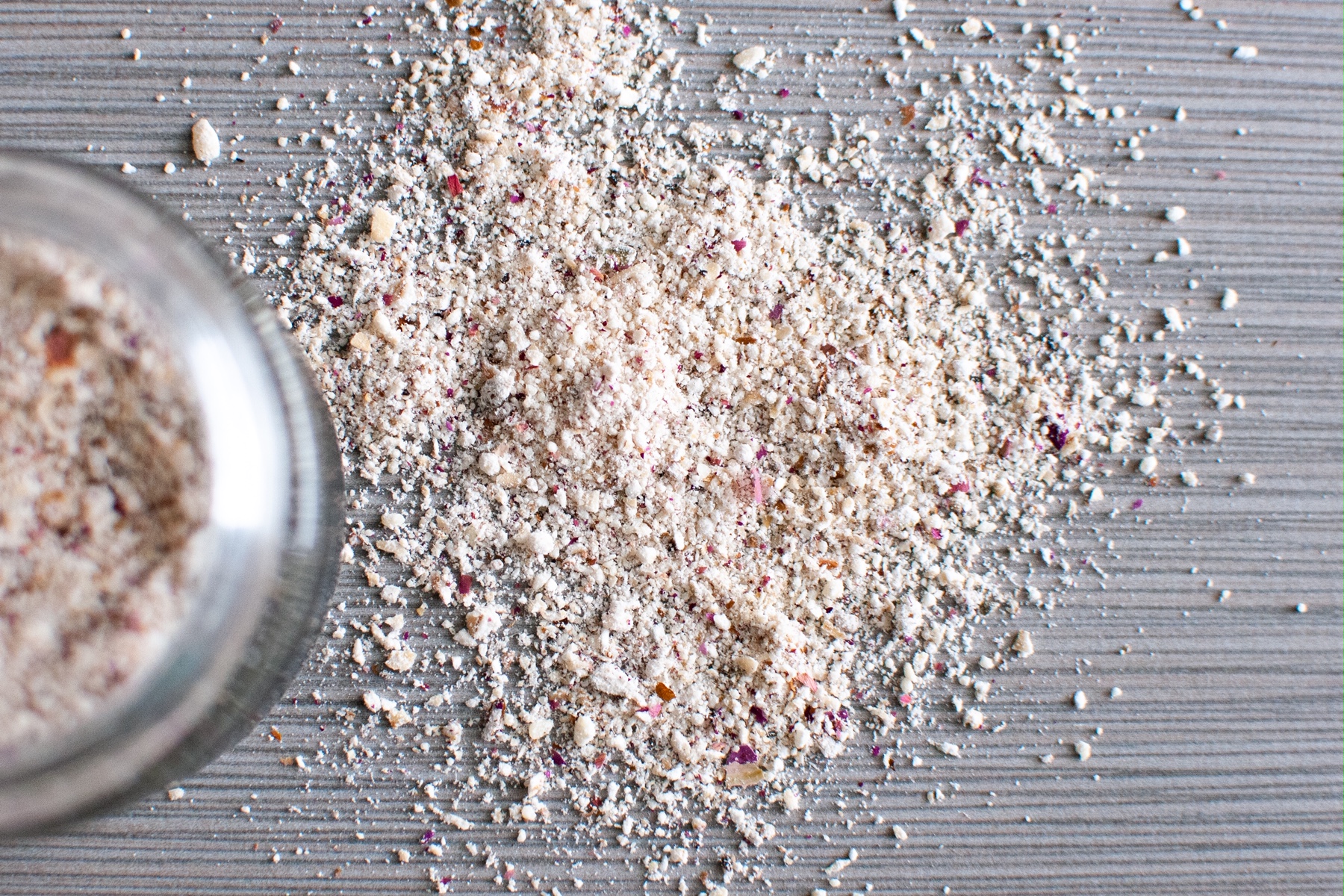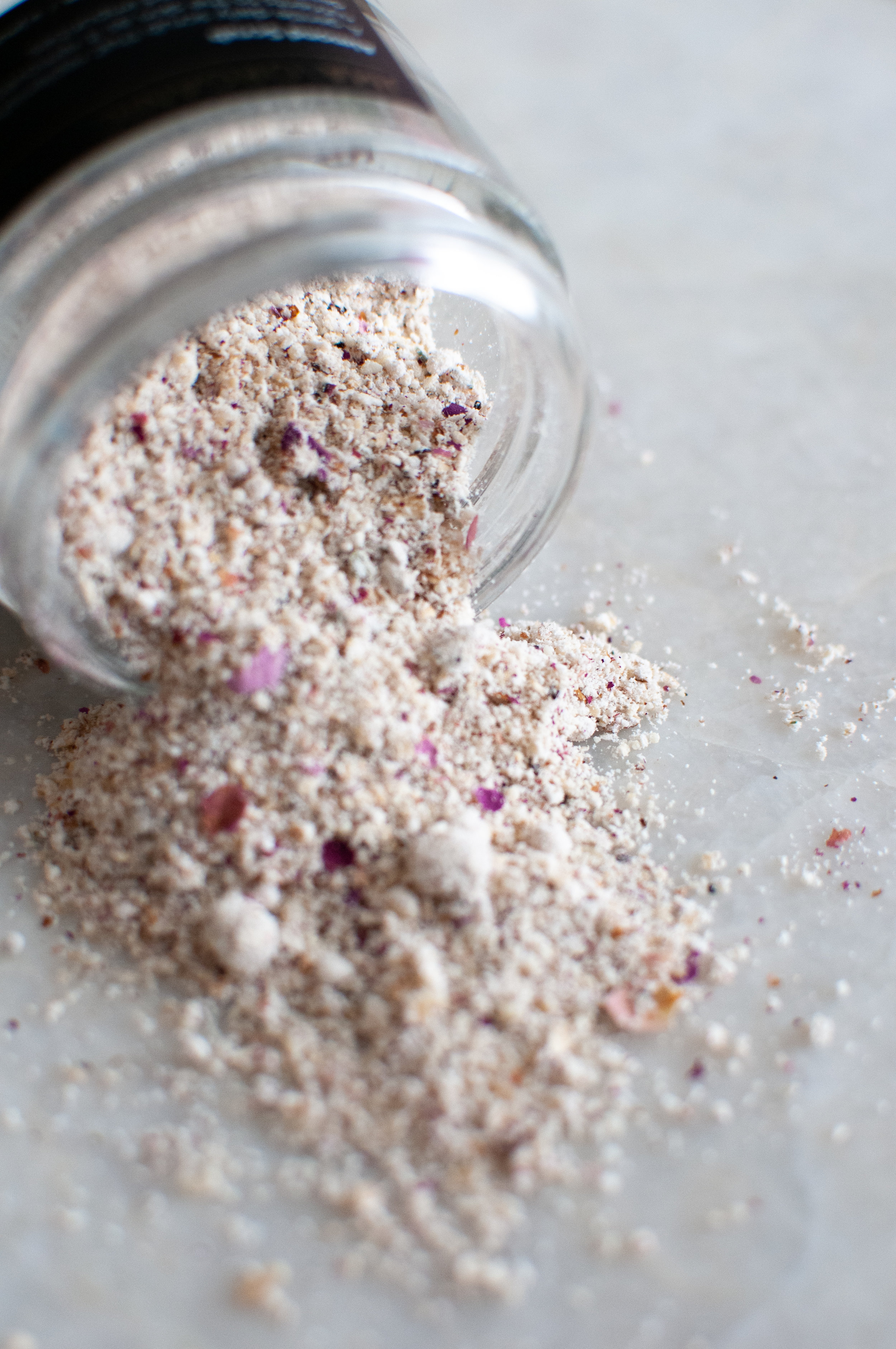 Almond Scrub
Size: 2 oz
The Almond Scrub is a gentle daily scrub made with three organic whole food ingredients. It replenishes nutrients to the skin as it removes dead skin cells and impurities. Our powder scrub transforms into a textured paste that will leave your skin clean, soft and radiant.
How to use:
Blend 1 teaspoon of powder with 1 teaspoon of water and mix until it forms a paste.

Apply to clean and dry skin in a circular motion (option to leave it on for 5 minutes to form a mask).

Rinse off with warm water.
Ingredients:
Organic oats, organic almonds and organic rose buds.
Expiration:
12 weeks from the date of purchase.